Dashboard Help
This page provides tips on navigating and using the dashboards.
The strategic plan metrics dashboard showcases high-level university metrics intended to measure annual progress made on Educate Connect Elevate: Illinois State, the strategic plan of Illinois State University. The metrics represent four main themes prevalent throughout the strategic plan. These themes, Access and Affordability, Student Success, Faculty and Staff Outcomes, and Institutional Resources compose the landing page of the metrics.
Navigation
Themed Dashboard Pages
To navigate between the themed pages, you can select them from the metrics landing page or use the navigation tabs along the left side of the page. Within each themed page there are several dashboards available, divided by topics.
Navigating within a Dashboard
There are several ways to move within pages of a themed dashboard.
Use the red left and right navigation arrows in the upper right corner of the page.
Use the left and right navigation arrows at the bottom, center of the page.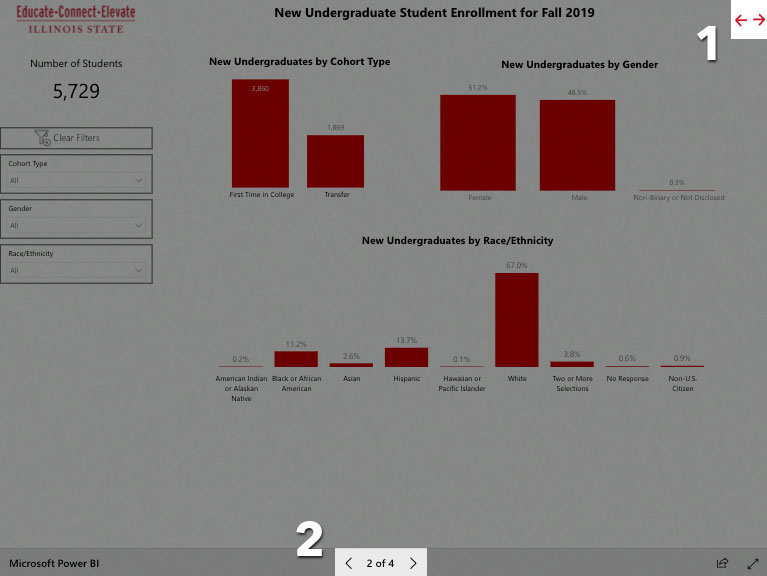 To return to the theme page on the strategic plan website, use the back button on your browser.
Filters
Filters narrow the portion of a dataset shown in a visualization by selecting certain elements to display. Filters can be specific to one dashboard page and can change from page to page. Be careful to look at the filters on each page and note any dynamic visualizations that may change with filter selections.
Location of Filters
Filters are located on the left side of the page.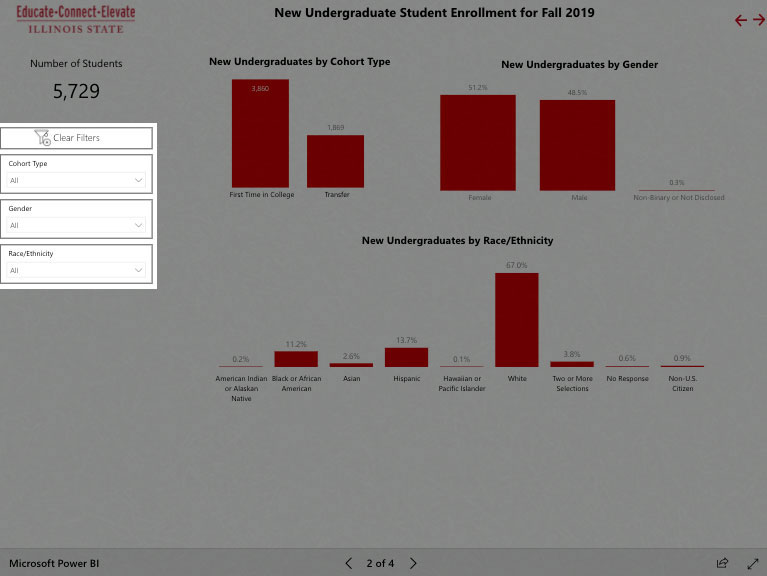 Using Filters
In most instances, filters allow users to make one or more selection to dynamically interact with the visuals on a page. There are certain instances when multiple selections are not allowed.
For filters that have a drop down list, select the drop down arrow to see available options.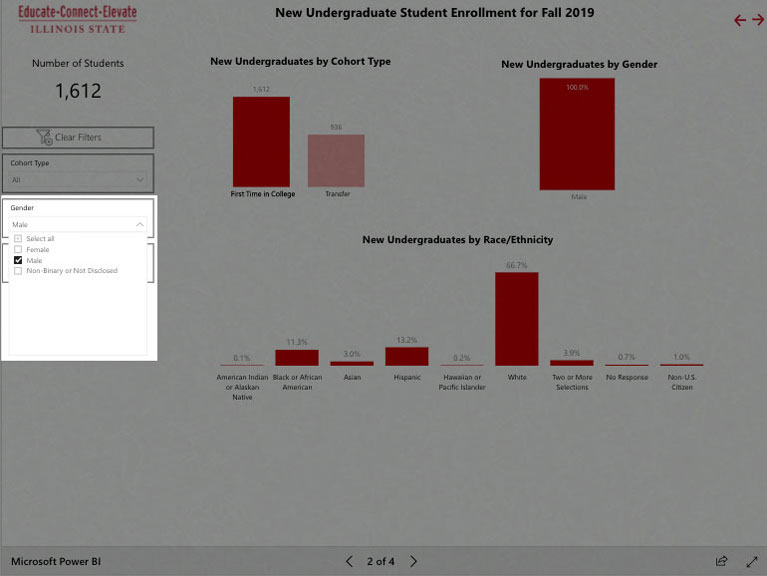 To clear the filters selections select "clear filters" button at the top of the filters list.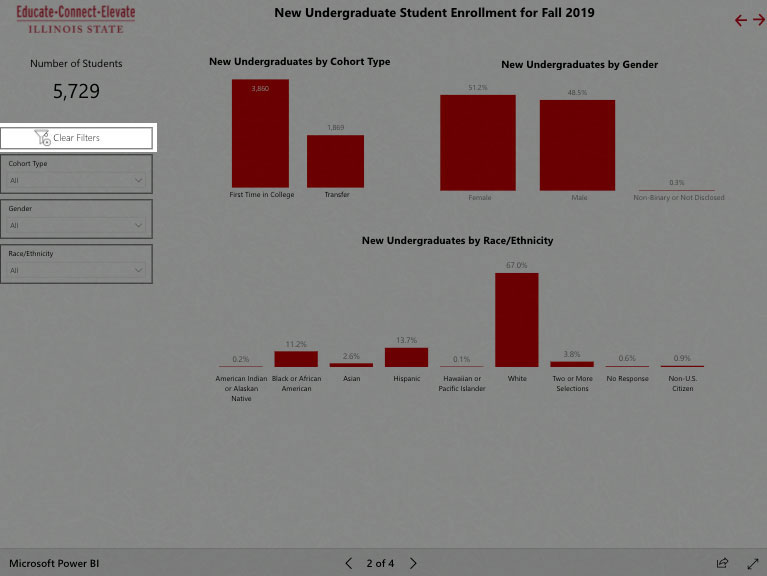 Accessibility
The strategic plan metrics dashboard is powered by Microsoft's Power BI. Power BI has helpful accessibility features, screen reader support, and keyboard shortcuts for moving around the reports with only a keyboard. When in a report, you can press Shift + ? to open a listing of the keyboard shortcuts, and you can press Alt + Shift + F11 to open an accessible data table.